Physiotherapy
First Contact Physio (FCP)
We are pleased to be able to offer a service that is called First Contact Physio for all patients within the PCN.
In essence this means that if patients contact the surgery with an acute musculo-skeletal (MSK) problem then the practice team have the facility for this to be initially dealt with by an experienced MSK physio without, at least initially involving the GP.
The benefit of this is for the patient to have an MSK problem dealt with by the most appropriate practitioner who can see/contact and give the best available advice and a plan going forward.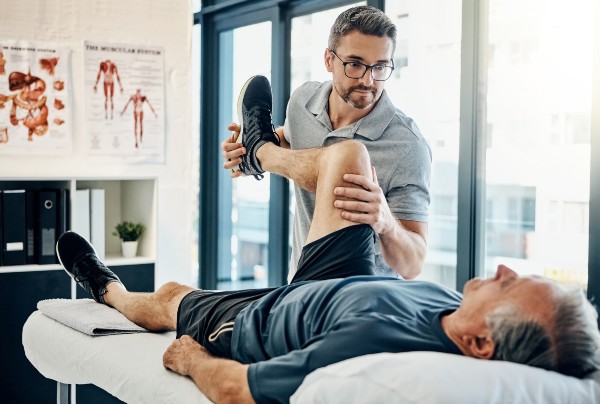 The physios will also work closely with the community physios and hospital teams meaning that if further investigation, treatment, or referral is needed, this will happen seamlessly. This should streamline the whole MSK service for you whether its simple advice or medication or onward referral to a consultant team.
The FCP will also liease very closely with your GP and the rest of the practice team.
All practices now have an in-house FCP weekly and the facility to access an FCP remotely too.
We will endeavour to keep the appointment wait times as low as possible but please bear with us. Our aim is to try to expand this very valuable and useful service over the next short period of time.
Please contact the practice in the normal way.